Canada's Largest Distribution Network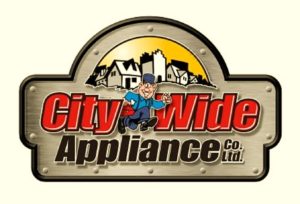 Call 1-250-793-4510
Please have your model number handy
FREE DELIVERY ON ORDERS OVER $75.00
Note on General Electric parts
G.E. parts are no longer being distributed through Camco, Mabe or G.E. They are now only being distributed through independent parts suppliers.
Recommended steps to improve your online searches.
Unless you have become accustomed to online search strategy it is often to find the help you need without spending a lot of time on You Tube videos and Google searches. There are some steps you can take which help save time and find better results.
Start by entering the appliance problem
If your fridge is leaking water you could enter "fridge leaking water" and there would be far too many results. Try instead "G.E. fridge leaking water" and you will starting off well.
Specify what is causing the problem
For example if your fridge is not cooling and you have now found frost building up in the freezer section you could search "G.E fridge frost building up". If the frost build up is on the evaporator coils (not ice build-up in the base underneath) then 4 or 5 causes will be found. Thermistor, defrost thermostat, defrost heater element, or defrost timer or electronic control. On most fridges there will only be 3 potential faulty parts on that model.
Learn how to test the faulty part
Unless there is obvious burnt components on the control board then it can be very difficult to confirm that the board is faulty. In this case the best route is by eliminating the other 2 parts by testing them with a meter, and if those parts showing a proper ohms reading then the control board is faulty. However this assumes that there is power getting to the electronic control board. In this case you would search "how to test a fridge defrost heater" and "how to test a fridge thermistor, (or defrost thermostat). This process will reduce the chance of wasting time and money by replacing the wrong part.
How to install the part
Do a specific search relating to that part such as "replacing a GE fridge control board". Follow these steps and you will have successfully repaired your own appliance.
List of links providing valuable information on the basics of appliance repair:
This page http://citywideappliance.ca/washing-machine-repair-winnipeg/ deals with the common problems of washer not draining-washer not spinning-washing machine leaking-washer noisy.
This page http://citywideappliance.ca/fridge-repair-winnipeg/ deals with problems of fridge not cooling – fresh food section not cooling- fresh food section too cold- fridge clicking- fridge running all the time.
This page http://citywideappliance.ca/stove-repair-winnipeg/ covers the problems of oven not heating- oven temperature problems- surface elements not working- surface elements too hot- broil element not working- bake element not working.
This page http://citywideappliance.ca/dryer-repair-winnipeg/ deals with issues of dryer not heating- drum not turning-dryer won't start- dryer noisy- dryer takes too long to dry.
This page http://citywideappliance.ca/dishwasher-repair-winnipeg/ covers dishwasher not draining- dishwasher leaking- noisy during drain or wash cycle- unit not cleaning.
This page http://citywideappliance.ca/maytag-repair/ covers Maytag washer repairs- Maytag dryer repairs- Maytag frontload washer repairs- Maytag fridge repairs- Maytag dishwasher repairs.
G.E. Top Selling Parts
G.E. Washer Parts:
G.E. Dishwasher Parts:
G.E. Fridge Parts:
G.E. Stove Parts:
G.E. Dryer Parts:
---
For those customers having appliances repaired in preparation for buying and selling properties we recommend contacting Bob Summers at Bedrock Financial Ltd for any mortgage loan financing required, please go to www.bedrockmortgagebroker.ca for more information.
FREE DELIVERY ON ORDERS OVER $75.00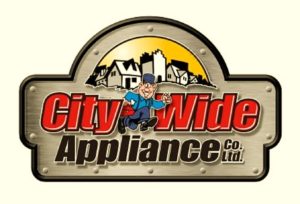 Call 1-250-793-4510
Please have your model number handy